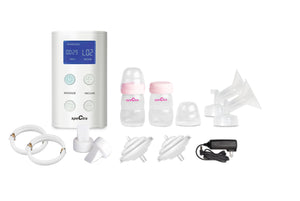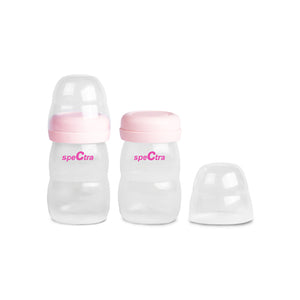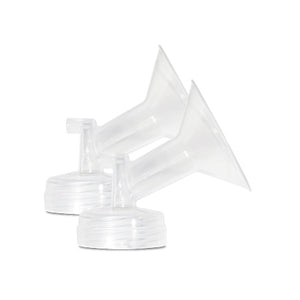 Boost your supply on the go with the Spectra S9PLUS, a portable, rechargeable single or double electric pump.
Designed for busy moms on the go.

Features lightweight, small, and discreet design weighing in at ½ pound.

Includes features made to make pumping a normal part of the nursing process (such as massage mode).

Includes a 2-3 hour battery for lasting coverage and convenience.

Backed by a two-year warranty.
Weighing less than half a pound, the Spectra S9PLUS portable breast pump is designed to make pumping a normal and convenient part of the pumping process. New mothers love the ability to customize their sessions with 2-phase cycling and a letdown button, made possible with Spectra's Natural Nursing Technology. Buy through The Breast Pump Store to get all of the supplies and support you need to feel prepared for this wonderful journey in life, and be sure to qualify through insurance to maximize your benefits!
Includes:
Two (2) 24mm Spectra breast flanges

Two (2) Spectra tubing

Two (2) Spectra duckbill valves

Two (2) Spectra backflow protectors. Includes silicone membrane, uppercase, and lowercase for each backflow protector

Two (2) Spectra wide-neck storage bottles. Includes nipple, cap, disc, and lid for each bottle

One (1) Spectra 9-volt AC power adapter. Includes detachable power cord prongs
---