Get A Hospital-Grade Strength Breast Pump Through Your Insurance
The Zomee Double Electric Breast Pump is an affordable breast pump, with a number of excellent features, that you can get through Blue Cross Blue Shield, Medicaid, and other types of insurance. Most insurance policies cover breast pumps as long as you have a doctor's prescription, and even if you don't have a prescription you still may qualify. Visit The Breast Pump Store's Qualify Through Insurance page to see if you qualify for free breast pumps through Medicaid, Blue Cross Blue Shield, or another type of insurance. After you fill out the form, we will contact you within one business day to help you get the best breast pump through insurance for your needs, then ship directly to your home. Don't pay out of pocket for your breast pump — qualify for free breast pumps now!
Is the Zomee double electric breast pump the right choice for you? Read on to find out.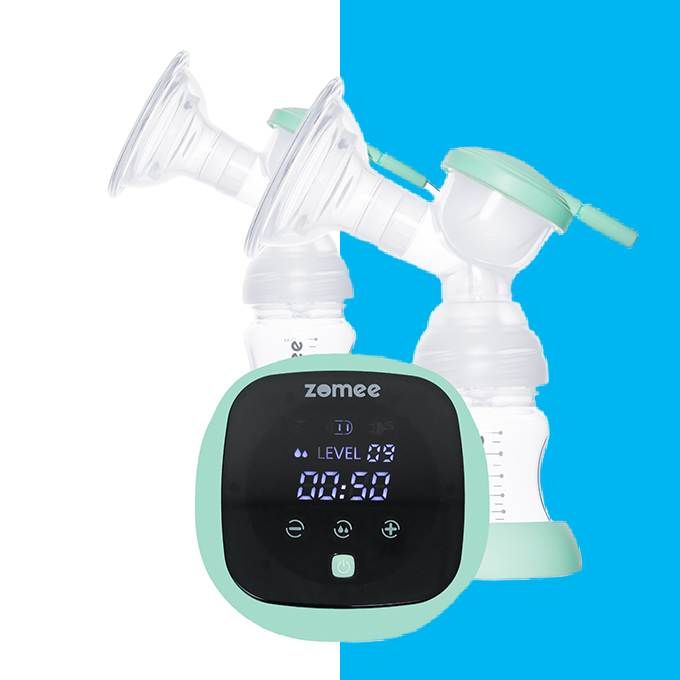 We Offer the Best Breast Pumps at No Cost Through Insurance
The Breast Pump Store is a fourth-generation, family-owned medical supply store selling breast pumps at great prices (including FREE), while also providing:
One-On-One Breast Pump & Breastfeeding Consultations
Top Breast Pump Brands For Sale
Assistance Navigating Insurance Reimbursement for Breast Pumps
Ongoing Support & Education
Insurance Qualification Assistance
Free Shipping
Complete Customer Satisfaction
Getting your breast pumps through TheBreastPumpStore.com ensures that you are getting the best breast pump for your insurance or budget on top of proactive customer support and proper information about what breast pump would best work for you. We can help you get qualified for free breast pumps through your insurance. Find out how!
The Zomee Z1 Breast Pump
The Zomee Z1 double electric breast pump is designed to make expressing breast milk as easy and comfortable as possible. It features:
Hospital-grade strength
LCD back-lit display with timer
Quiet operation
Built-in rechargeable battery
9 adjustable expression levels
5 different massage patterns
Breast cushions softer than the competition
Flexible changing options (AC adapter, USB port)
The state of the art technology in the Zomee double electric breast pump provides moms a way to express more milk in less time, with minimal discomfort. Of course, before milk can be extracted from a breast, milk flow must be stimulated. That's why the Zomee provides a unique alternating double suction pattern, where milk is stimulated from one breast to the other, while the other one is being massaged, providing time for the milk to replenish. This alternating double suction pattern alone makes the Zomee a top-rated option when it comes to double electric breast pumps.
With a built-in LCD night light, low noise, and support for several types of charging systems, the Zomee Z1 breast pump is a pain-free, highly comfortable, and efficient breast pump.
Learn More About The Z1
Zomee Z2
Powerful and compact, the Z2 delivers 3 different pumping styles: Stimulation, Expression, and 2-Phase modes. Now moms can further tailor their pumping sessions for comfort and ease. This is the only pump on the market with alternate mode technology. This "2 phase" pumping mode rhythmically alternates expression between breasts to increase stimulation and express more milk in less time. It starts out with an initial flutter suction followed by a stronger extraction without having to switch settings. Finally, a pump that mimics the way a baby feeds!:
Hospital-Grade Strength
2-year warranty
Double Electric Breast Pump
3 Modes and 19 Suction Levels
9 Levels of Expression Mode, 5 Levels of Stimulation Mode, and 5 Levels of 2-Phase Mode
Single or Double Pumping Capability
LCD Screen and Nightlight
Hygienic Anti-Backflow System
2 Hours + Internal Rechargeable Battery
Portable
BPA and Phthalate Free
Learn More About The Z2
Get Help Narrowing Down Your Search for the Perfect Breast Pump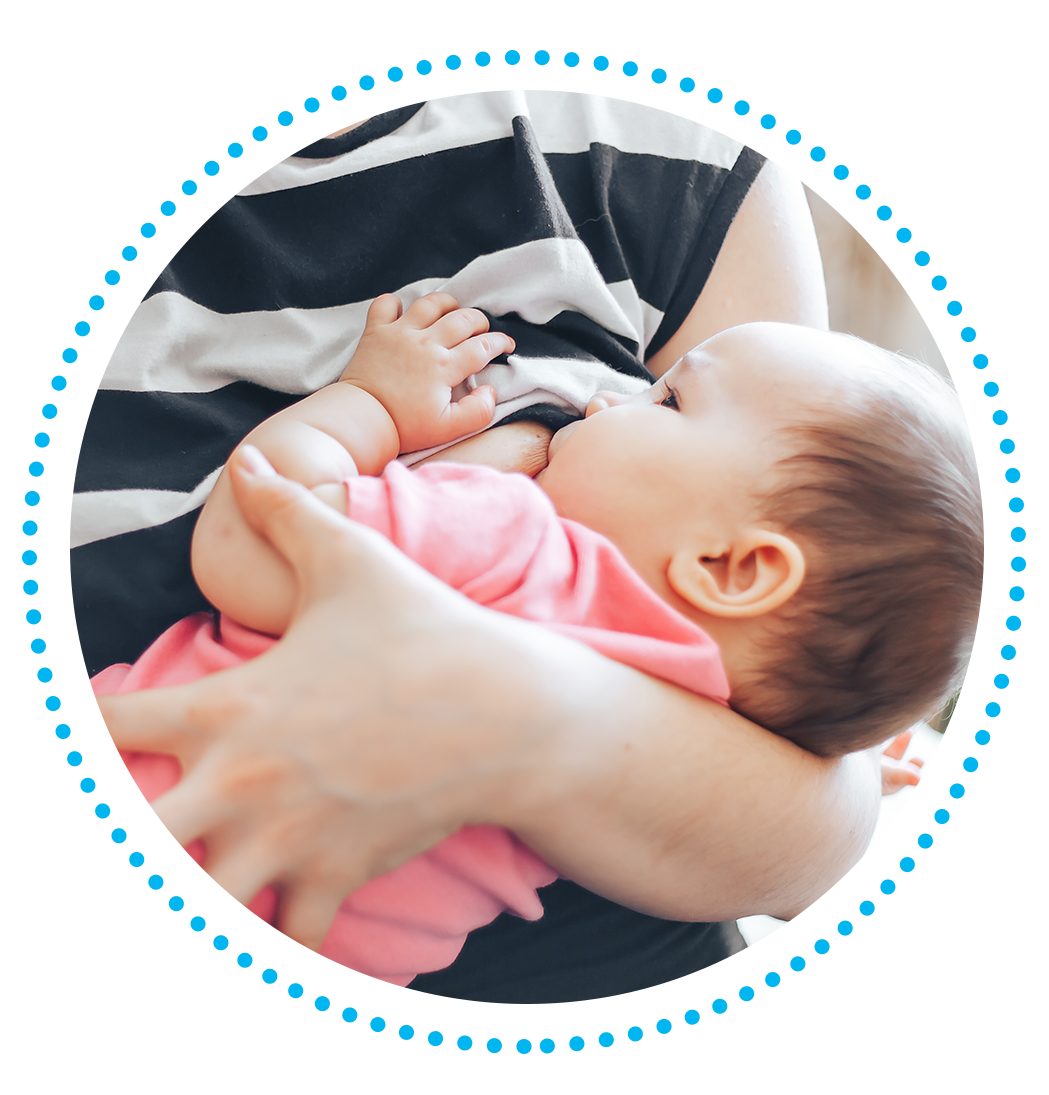 Do You Really Need an Electric Breast Pump?
Many parents underestimate the importance of a breast pump, so they leave off buying any until there is a time-crunch, at which time the number of different choices can be overwhelming. Manual, electric, hospital-grade, double… the list of types of breast pumps goes on.
While you don't absolutely need an electric breast pump, they are recommended for a number of reasons.
The best-quality electric breast pumps have adjustable features, such as:
Double breast pumping ability
High number of pumps per minute
Tailored suction settings to mimic your baby's suckling patterns
Indication levels, so you know exactly how much milk you have collected
The big appeal with any electric breast pump is efficiency. They are typically the fastest way of expressing breast milk, and are far more comfortable than manual pumps.
The main potential drawback is price — electric breast pumps can cost a few hundred dollars and more.
Thankfully, most people qualify for free breast pumps through their insurance. You could call your insurance company, or you could simply partner with us here at The Breast Pump Store and we'll take care of everything for you.
Qualify Through Insurance
Zomee Breast Pumps Are Easy to Use, Easy to Clean, and Easy to Assemble
The Breast Pump Store is here to help you find the right breast pump for your lifestyle and that will be covered by your insurance. While the Zomee double electric breast pump is fantastic, there are other options out there to consider. We will help you narrow down your search to find the absolute best breast pump for your needs. Feel free to reach out if you have any questions about any products or your insurance needs!
Qualify Throuh Insurance