Back-to-Work Breastfeeding Plan
Get Back Into Your Work Routine By Following This Breast Pump Guide
Contact Us Today
How to Prepare for Pumping at Work
After having your precious bundle of joy, the thought of going back to work can be difficult for some as it is a huge transition. Even so, those who rejoice at the thought of being able to work again must understand that while their minds may be ready, their bodies likely will not be. In order to prevent leakage and dealing with tender, sore, and sometimes painful breasts while you try to focus, it's important to establish a plan and routine for pumping at work. Whether you plan to store and keep the milk you pump throughout the work day or not, follow our guide for a safe and effective way to pump your breast milk on a schedule that will help you ease your way back into a good workflow.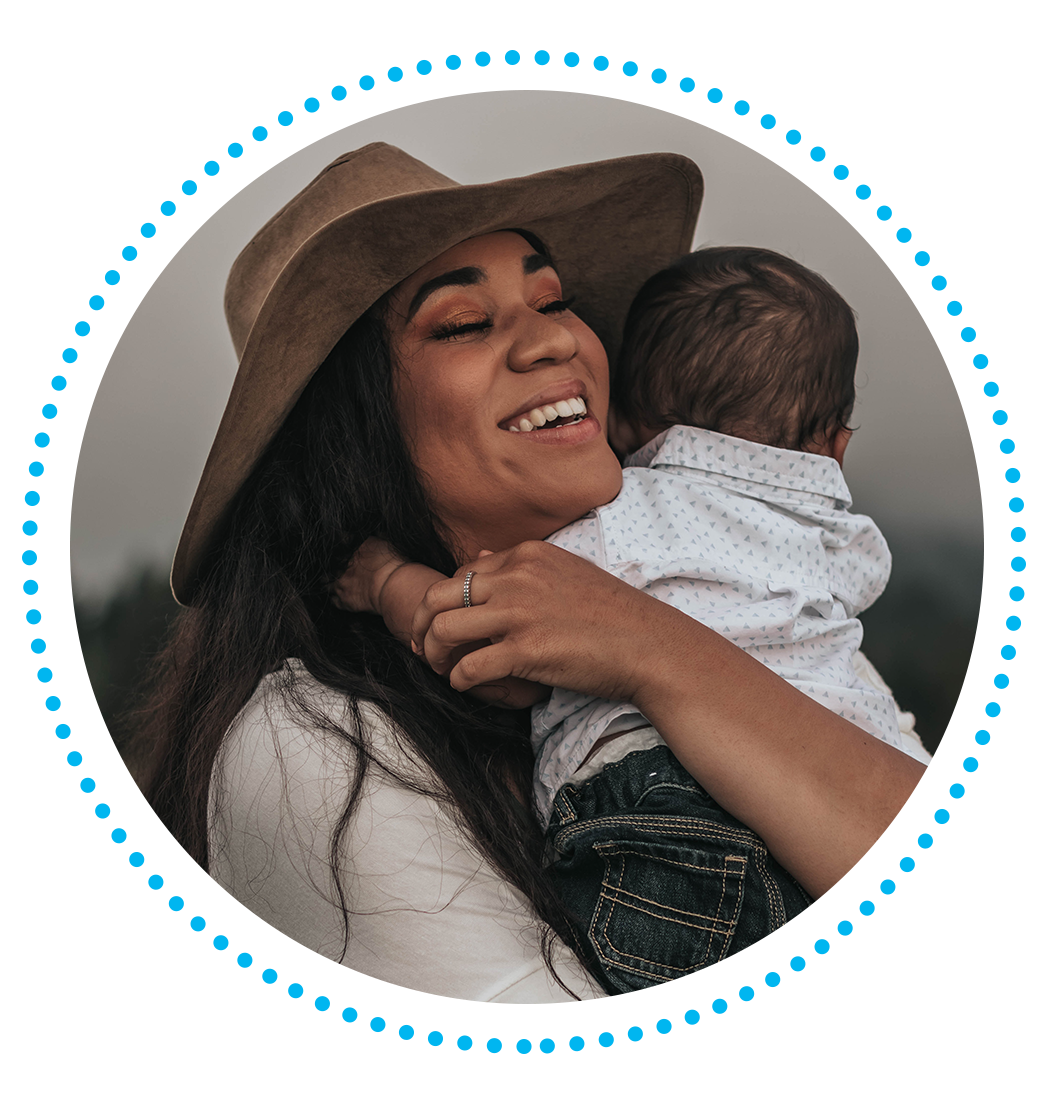 Knowing Your Rights
Before heading back to work, whether you're returning to a previous job or starting a new one, it's important to know your rights as a new mom. Generally speaking, it is against the law to refuse someone to breastfeed or pump at work. More specifically, if your work does not help make arrangements to make a reasonable space for you and give you the allotted time, that would be illegal. One of the best rules to keep in mind is that your boss cannot make you clock out to pump! Be sure to speak with your boss or other team members that will be responsible for assisting you and ensuring your rights are fully protected postpartum.
Essential Supplies
Think of packing your breast pumping bag for going to work as if you were packing it if you were going camping. While you can of course pack an electric pump, having a manual pump to rely on won't hurt. And, why stop there when you can also include a pumping bra in your bag as well? In theory, it's better to be safe than sorry and overpack when it comes to the bag you'll use for each breast pumping session at work. Follow our essential back-to-work breast pumping checklist to ensure that your bag is all packed and ready to go with everything you need!
Electric Double Breast Pump
Manual Breast Pump
Breast Milk Bottles
Hands-Free Pumping Bra
Extra Pumping Parts
Hand Sanitizer
Napkins, Towels, and/or Wet Wipes
Pump/Nursing Cover
Find Your Pump & Order Extra Parts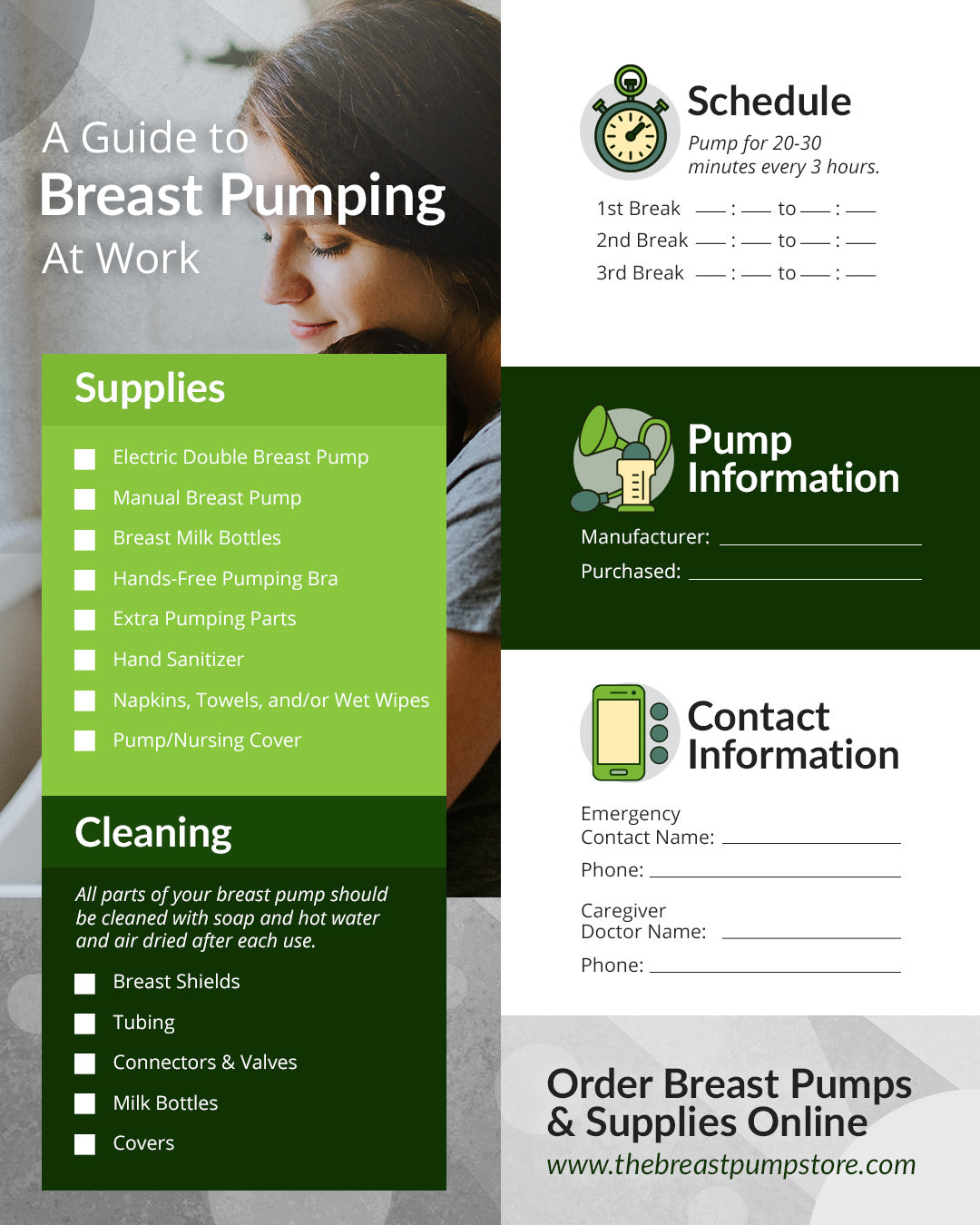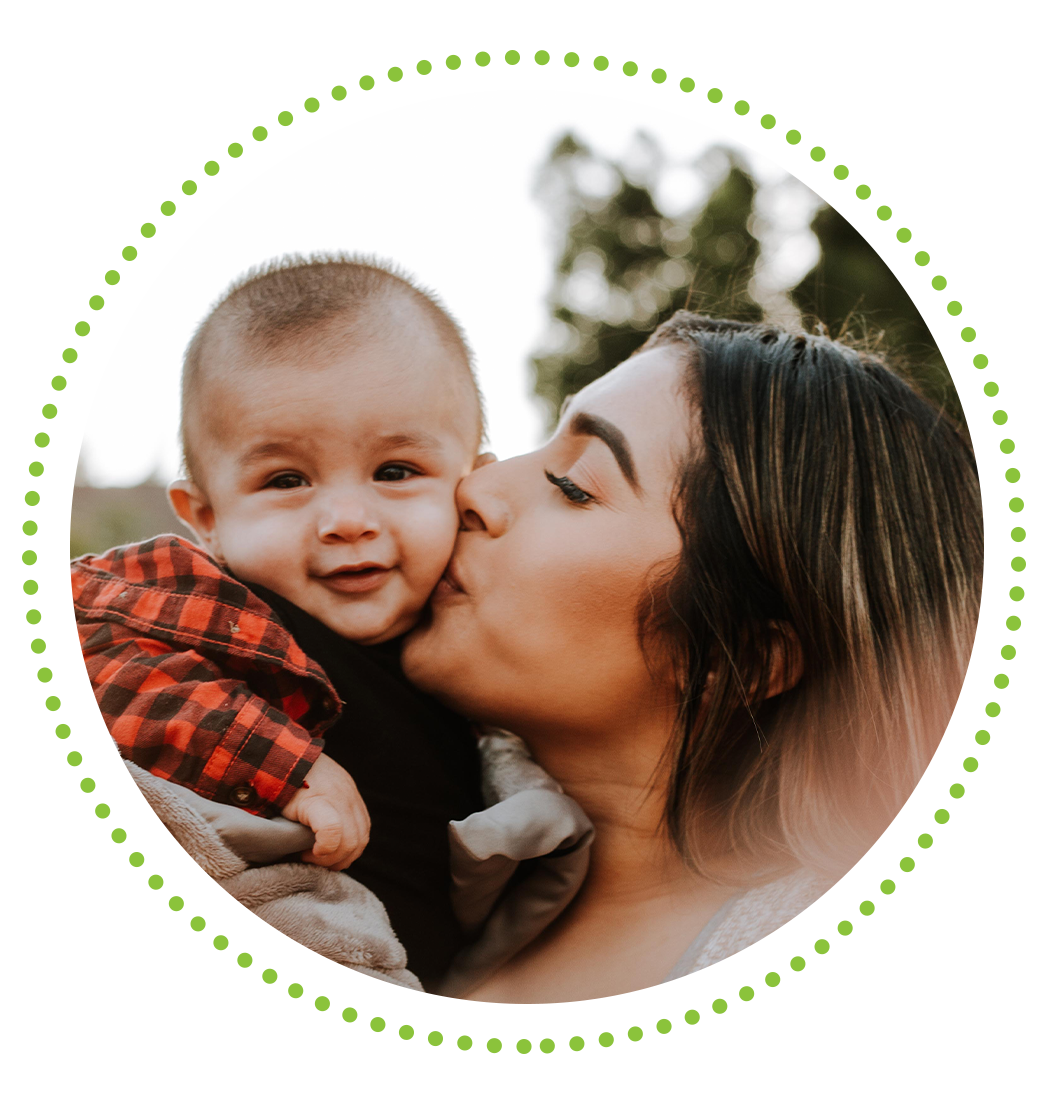 Follow a Schedule
Whether you're at work or not it's important to follow a schedule when it comes to either breastfeeding or breast pumping. When at work, and also following your postpartum rights, plan to pump every three hours for about 20 to 30 minutes per session. Use our essential checklist to plan out your breast pumping break times to let your boss know ahead of time when you will require a break. That way, you can safely get all of your milk expressed without having to worry as well as properly clean up before and after. If you need help creating or sticking to your schedule, keep reading for more tips! Contact us today if you have any questions about using your breast pump at work.
Get In Touch
Cleaning Your Pump
It's essential to thoroughly clean your breast pump no matter if you're in the office, at home, or any other place. Before and after use, clean basically all parts of your breast pump and wash your hands. Since any part that touches your breast or comes into contact with milk will need to be cleaned, it's best to clean each part to be safe. Use warm water and soap to clean both your hands and each part of the pump. Allow the parts to air dry completely before use, but be careful not to use a towel to prevent germs from spreading. Follow our checklist for an easy guide on cleaning your breast pump at work.
Shop Pump Cleaning Supplies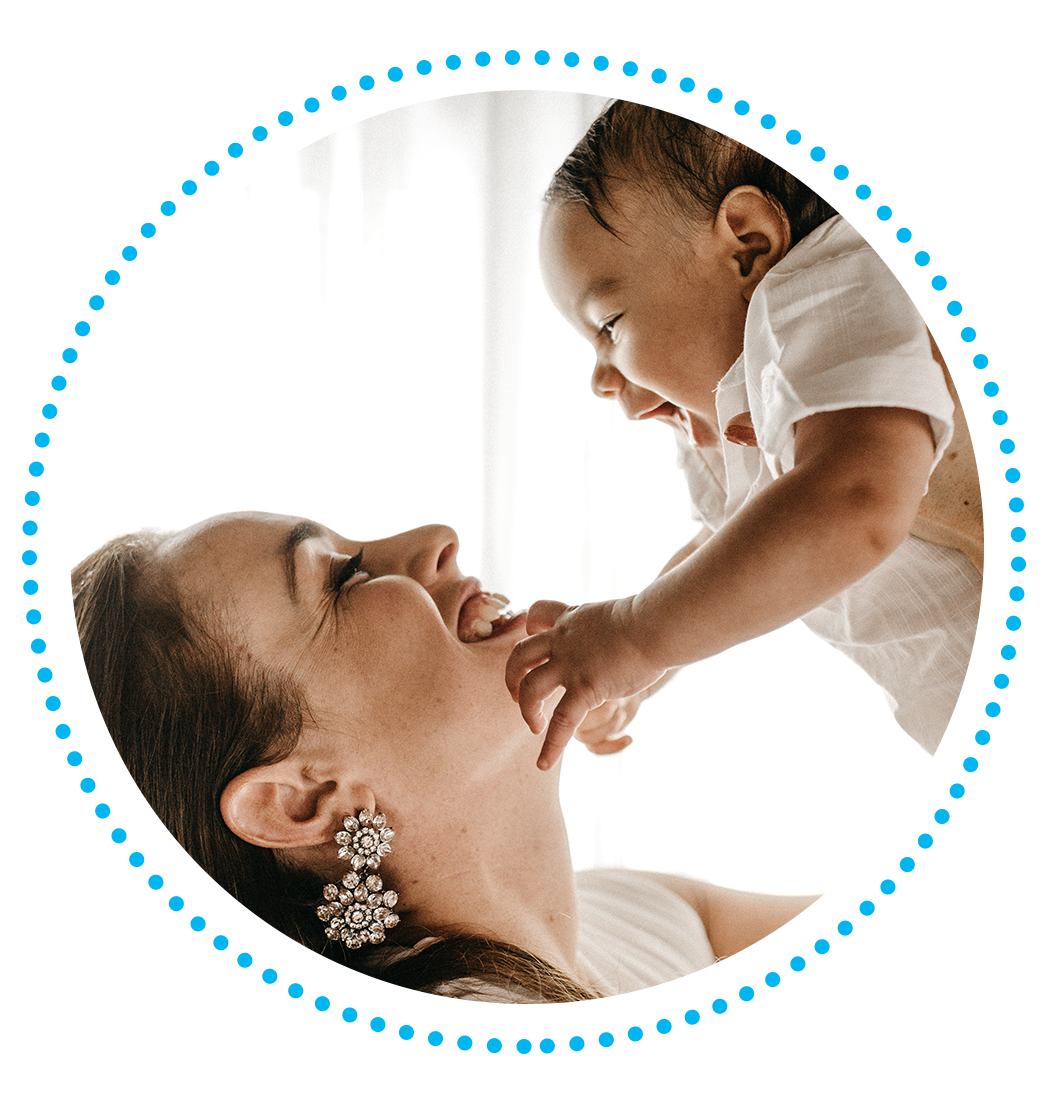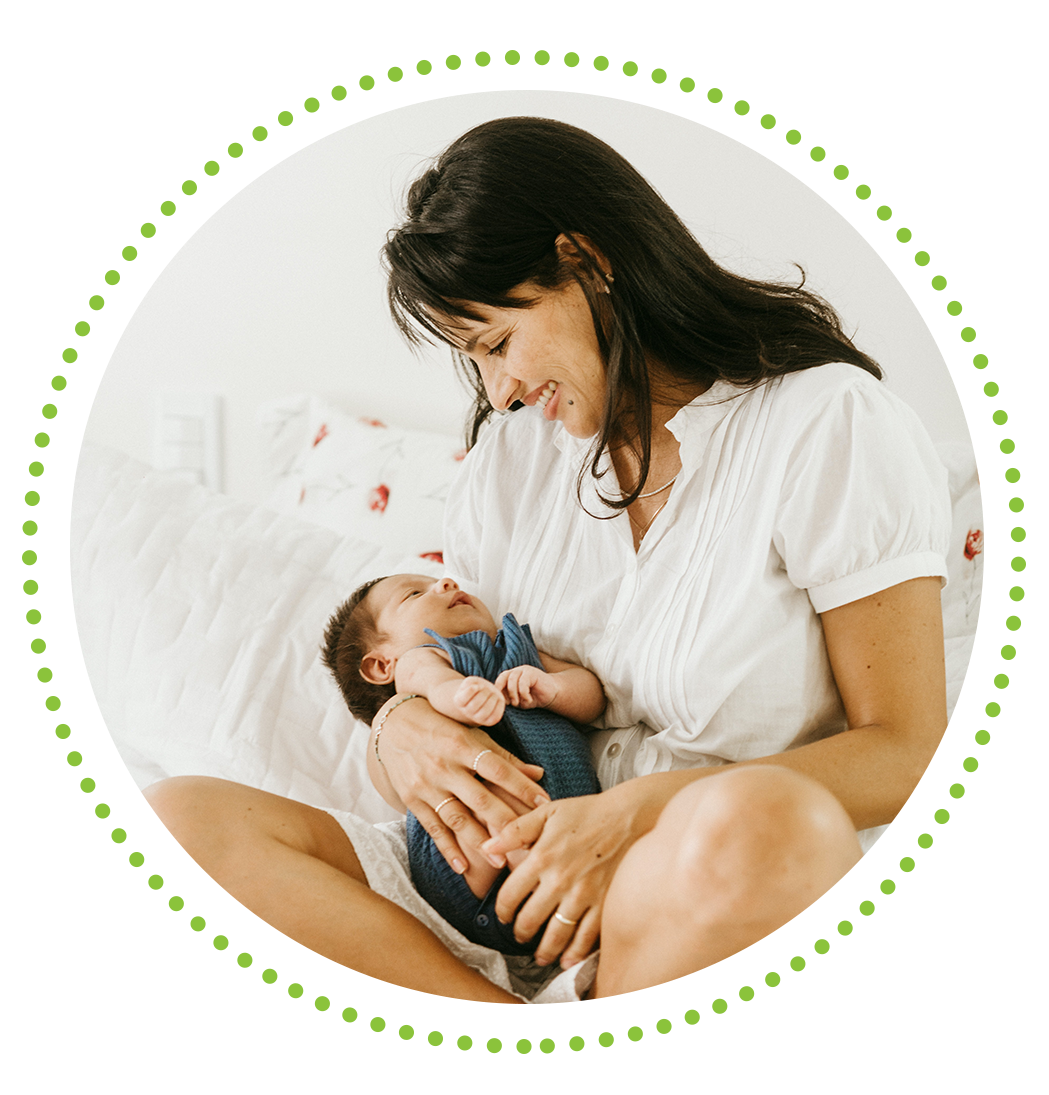 Storing Your Milk
If you have it, why let perfectly good breastmilk go to waste? If you are planning on keeping the milk you pumped during work to feed your baby later, ensure to pack a few extra bottles and store it in a refrigerator or cooler. Be sure to label each container with the date and time and feed your baby with older expressed milk before it goes bad. Generally, breast milk can be good for up to 4 hours at room temperature, in a cooler for 24 hours, in a refrigerator for up to 4 days, and frozen for around 6 months.
Shop Pump Accessories
Tips for Successful Pumping
Want to have a successful pumping schedule once you come back to work? Try out these helpful quick tips and tricks for safe and effective breast pumping, especially when somewhere such as work.
Pack an insulated cooler with ice bags if you don't want to store your breast milk in a publically used refrigerator.
Find where you're going to pump before you take your break. Make sure your lactation station is approved, secluded, relaxing enough, and has space for you to spread out your pumping gear. Also ensure that there is a reliable place to clean your pump and wash your hands before and after each break!
Stay hydrated by drinking plenty of water throughout the day. This will help your lactation schedule stay better on track so that you're not wasting your time when you go to take your breaks to pump.
Consider the time it takes to set-up and clean-up. Practice pumping ahead of time, especially if you never have before, and be sure to take note of how long it takes from start to finish.
Read More Resources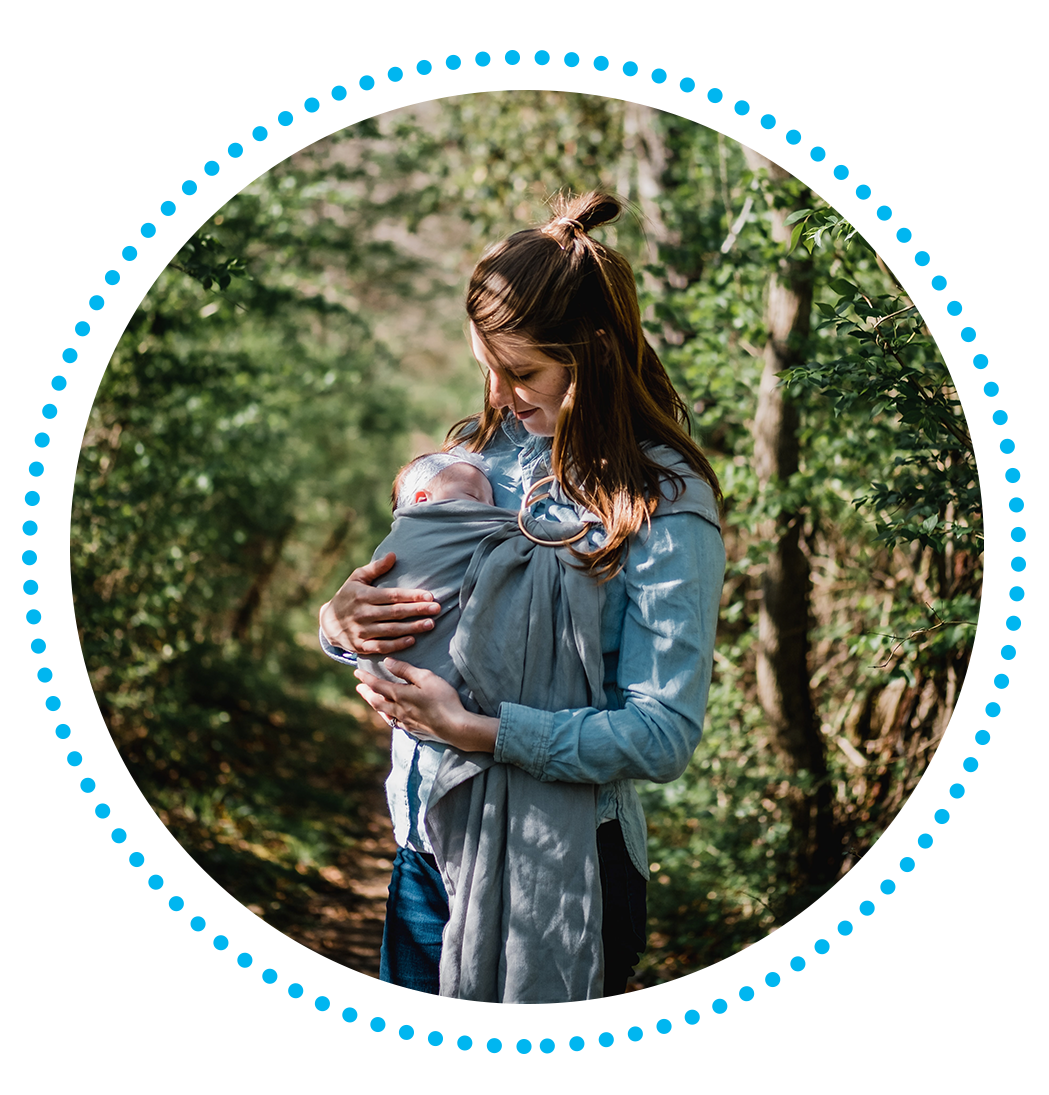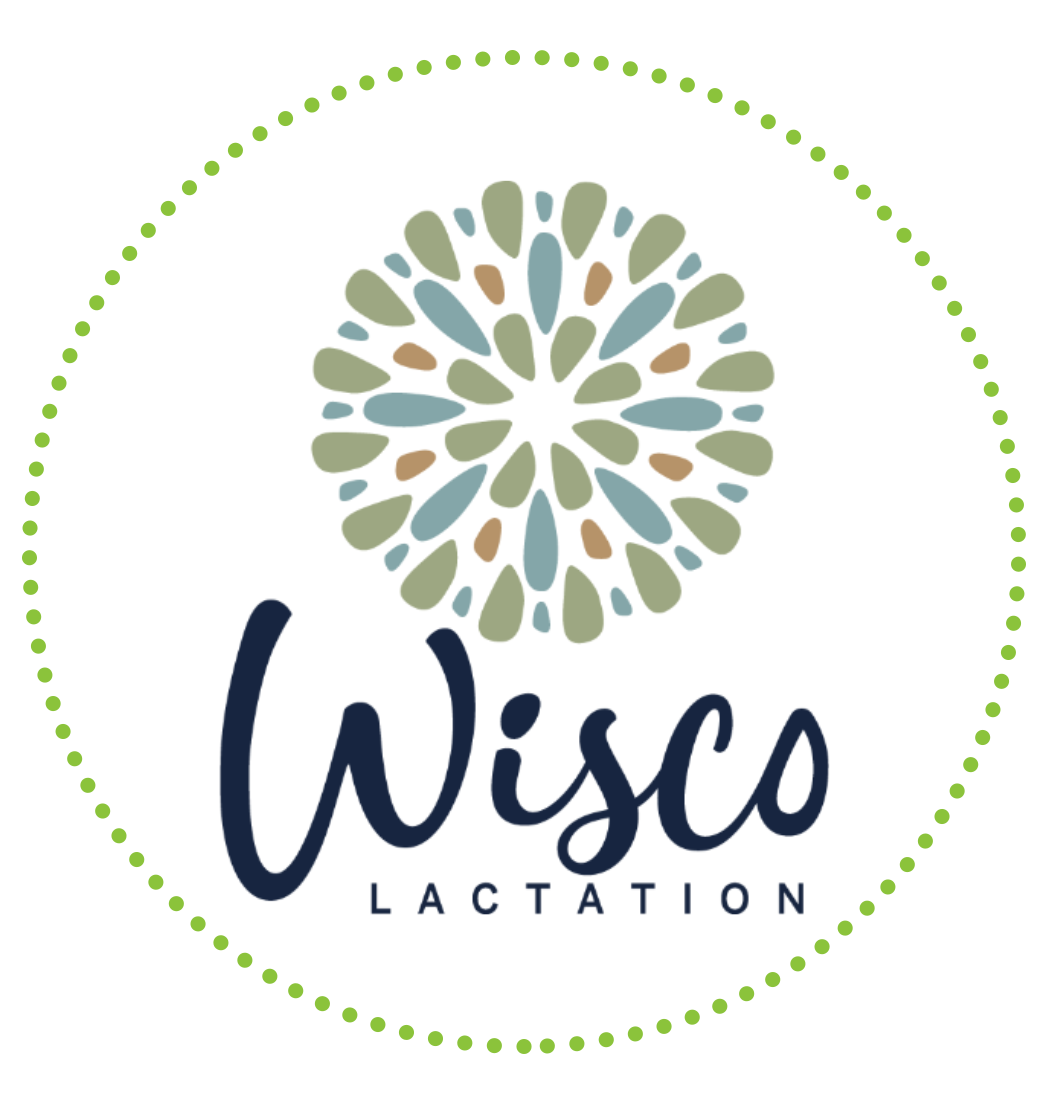 For A More Comprehensive Plan, Wisco Lactation Can Help
The Breast Pump Store has recently partnered with Wisco Lactation to provide a comprehensive suite of lactation services to new mothers. This partnership offers mothers a much-needed resource for lactation support, including personalized guidance and access to lactation specialists. With this collaboration, new mothers can gain the confidence and knowledge to successfully breastfeed and pump. With The Breast Pump Store and Wisco Lactation, new mothers can be assured of the best possible lactation support and assistance.
Learn More
The Breast Pump Store has been taking care of new mom's needs across northern Illinois since 1946. Still have questions about breastfeeding, breast pumping, pumping at work, or the pumps that we offer? Browse our resources for moms regarding the world of breastfeeding and breast pumping. We're here to help you with everything you need.
Contact Us