Shop Medela Breast Pumps Today
Medela is a company known far and wide for its premium quality breast pumps and the support they give their loyal customers. It's a business that was founded on doing the right thing for our women and babies and it truly delivers on those promises. If you're in search of a breast pump that will be covered by your insurance, one of your first product research steps should be looking into the Medela products and seeing if they would be right for you based on the benefits they offer. Here at The Breast Pump Store, we like to make that process easy. So we've done all the preliminary research for you and we've found a selection of information that should help inform your breast pump purchase as you come into motherhood. Check it out.
Qualify Through Insurance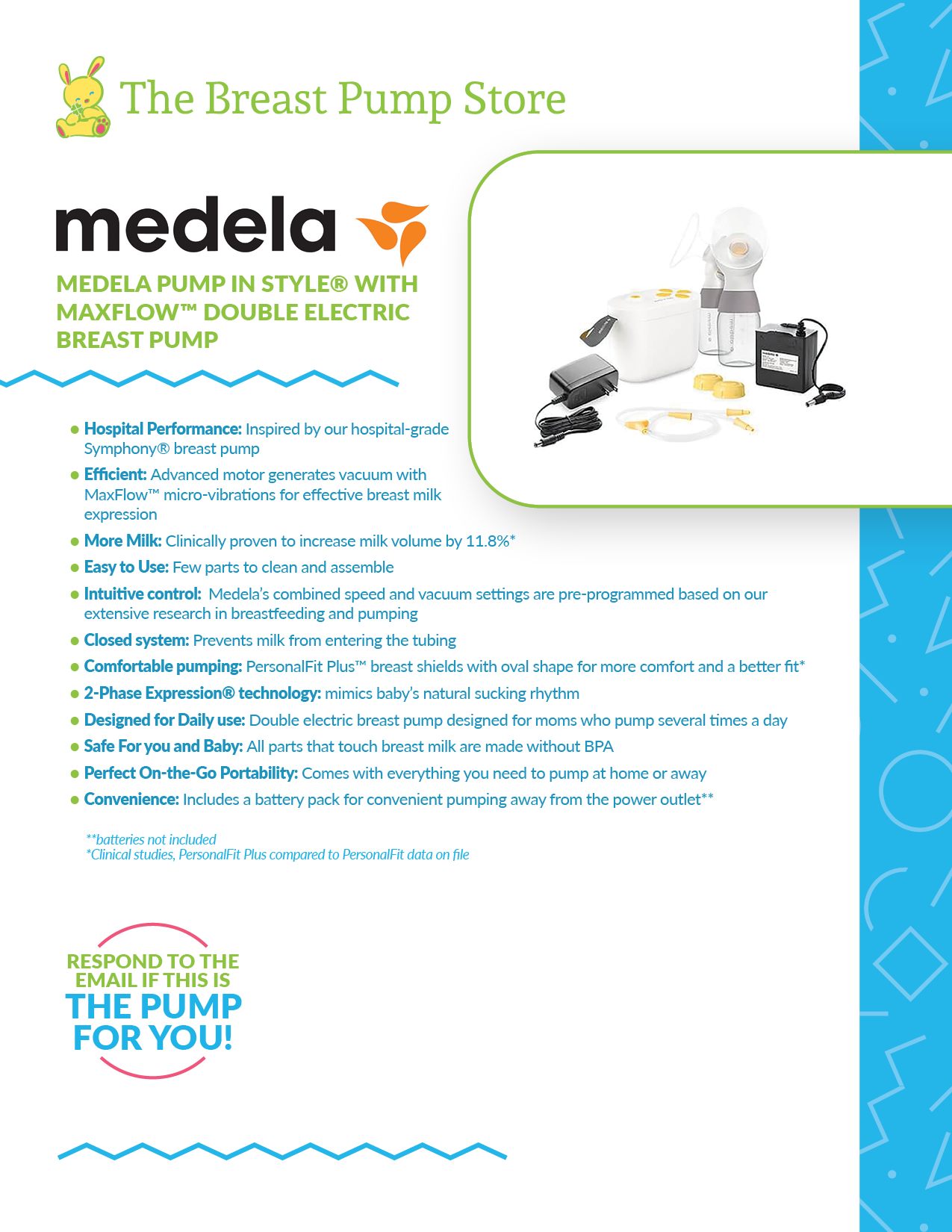 About Medela
Medela's primary focus has and always will be breastfeeding. They specialize in helping moms from all over breastfeed their babies for as long as mom and baby see fit. This goal is at the center of every decision they make as a company. That idea is centered around this quote from their founder, Olle Larsson, "Looking at nature is not a fashion trend, but the most fascinating story ever to be discovered. Spending time to look at natural behavior and then using what you have learned to develop something truly helpful for mother and baby lasts more than a lifetime."

That quote was as true 50 years ago when the company started, as it is today. That's why Medela maintains their spot as the number one most recommended breast pump brand. Their full lineup of nursing and pumping products is designed to make every new mom's breastfeeding experience a positive one.

The company was founded in Zug Switzerland by Olle Larsson and is still owned by his family members to this day.They focus primarily on research-based breast milk feeding solutions. The company is known for maintaining an extensive dialogue with healthcare professionals, consumers, paritensn and analysts to ensure they are continually improving the product. Their passion lies in transforming people's experience and critique into ever-more innovative and effective products and since they opened in 1961, they've certainly accomplished this goal.
Benefits of the Medela Brand
One of the things many consumers really appreciate about Medela specifically is their mother-baby first experience. Their brand is fashioned around treating both you and your baby the right way and they provide loads of support articles and information surrounding the theories behind raising a child based on natural tendencies. They have two specific areas of their brand that cater to this, beyond their breast feeding guide which is a wealth of important information for any new mom and some experienced ones as well. You'll find the Mom's Room and the Medela Baby to be a wealth of information about simple things like how to choose a binky, as well as ways to access personalized advice and a sign-up to start trying new Medela products as a beta tester. Plus, the Mom's Room section of their site includes discounts and advanced customer care that's about you and your needs. Medela takes your experience as a mother and your experience with their product seriously, which is why they're always striving to find ways to make that experience better. It's just another reason that so many moms and families all over the world love Medela and the products they make.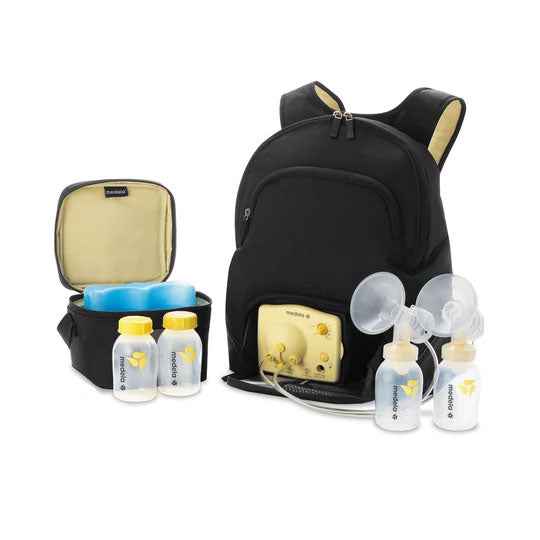 Medela Pump Benefits
- Hospital-Grade Performance - Their base model is inspired by their hospital breast pump
- 2-Phase Expression Tech - Mimics a baby's natural sucking rhythm
- Easy to Use - Minimum amount of parts to clean and assemble
- Intuitive Control - Speed and vacuum setting are pre-programmed based on extensive research surrounding breastfeeding, which takes the guesswork out of every session
- Efficient - An advanced motor with the MaxFlow feature creates micro-vibrations for more efficient breast milk expression
- Closed System - Prevents milk from entering the tubing with specialized connectors
- More Milk - Clinically found to increase milk volume by 11.8%
- Comfortable Pumping - Each pump is equipped with two sizes of Personal Fit Flex breast shields with a soft rim and an oval shape allowing for a more natural fit and for you to control your breast pump experience
- Safety First & Always - All parts of the pump that touch the breast milk are made without any BPA
- Convenient & Portable - Every pump comes equipped with a battery pack for on- the- go pumping away from a power outlet.
Types of Breast Pumps
There are several determining factors when considering a breast pump. We'll cover a few of those below.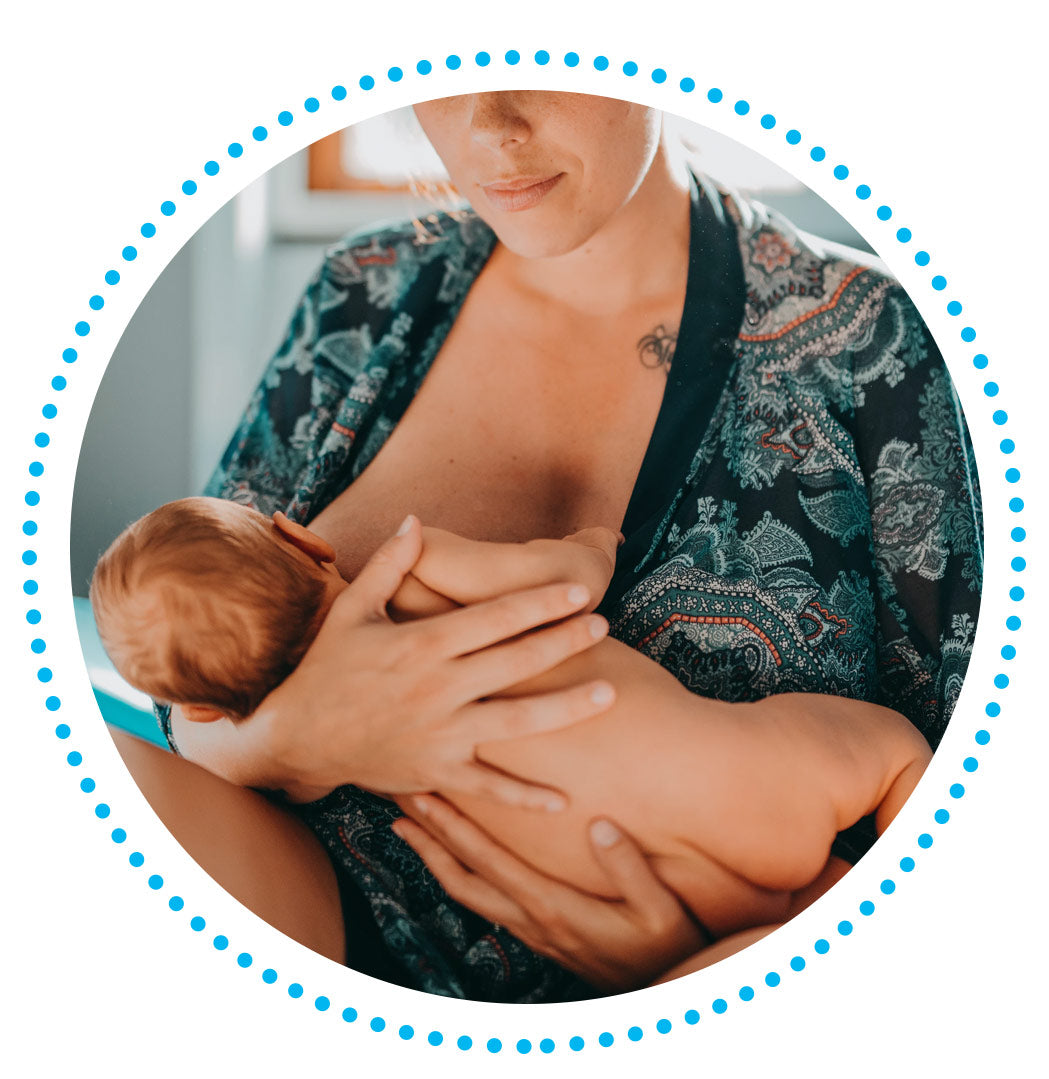 Manual or Electric Pumps
Manual breast pumps are obviously, often less expensive than electric models are. They're handy for quiet and occasional expressing when you're in a bit of a pickle out in a public place. But, they can be pretty hard to operate, especially if your hand muscles aren't up to the job. Continually pumping by hand to create the vacuum takes patience and determination with a manual pump. Luckily, electric pumps exist to take the labour out of pumping.

For the Medela models, the 2-phase expression mimics a baby's natural sucking behavior which will help the whole process along in a way you wouldn't expect. When you start a breastfeeding session, your baby actually uses short, fask sucking motions in order to stimulate your body's natural let-down reflex. When the milk starts to flow, the baby sucks slower with more strength that takes up as much milk as possible. This ensures that you're expressing more milk and that it's a natural and effective way of doing so.

Luckily, most of the Medela pumps are electric so you won't have to worry about wearing your hand out while breastfeeding.
Single or Double
A single pump is ideal for expressing your breast milk on occasion. A double breast milk however, will draw milk from both breasts simultaneously which is more convenient if you plan on expressing more regularly. A double pump can be used to halve the amount of time you spend expressing milk and can help you deliver around 18% more milk on average than a single pump. Many moms prefer a double pump unless you intend to pump one breast while breastfeeding the child on the other to ensure an even expression of both breasts.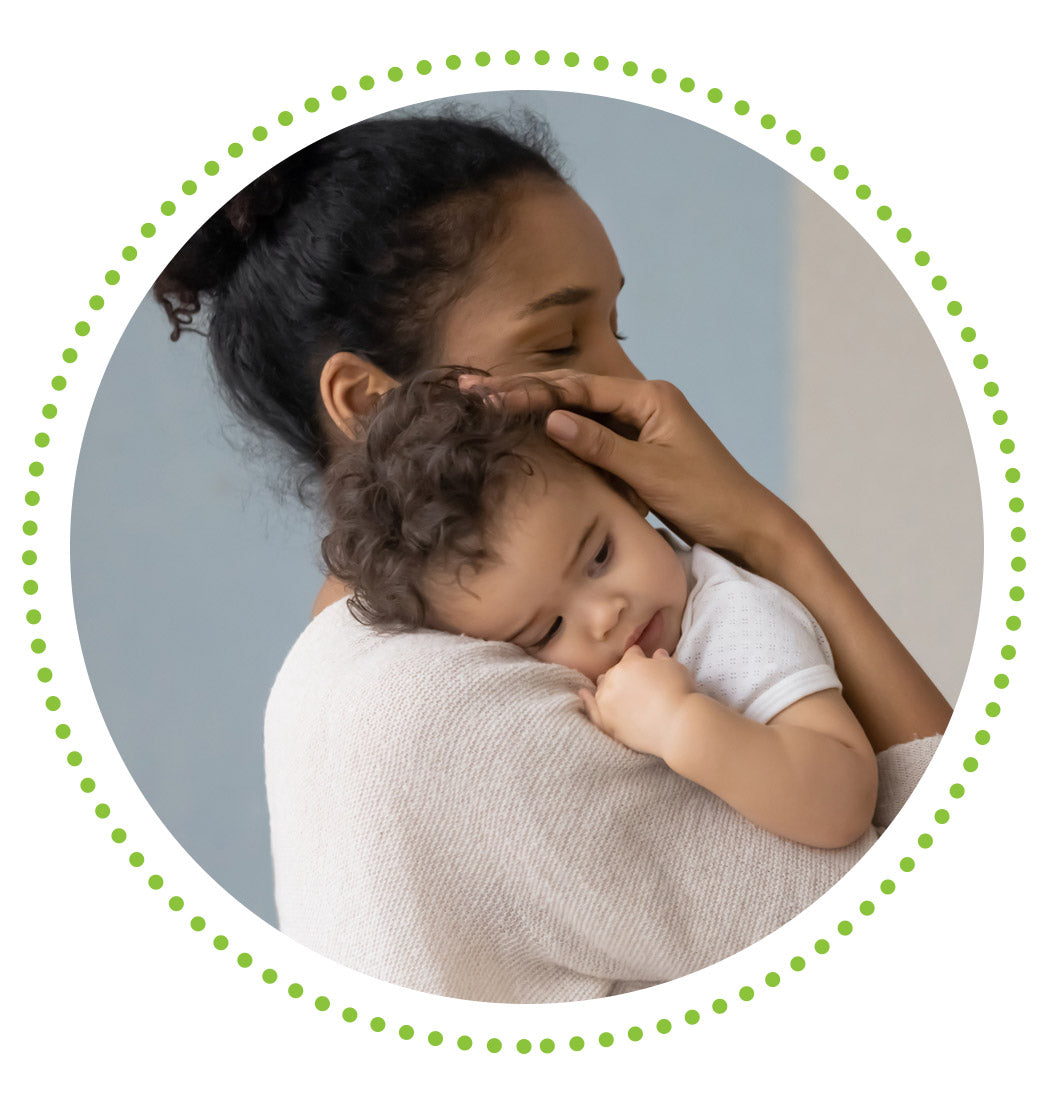 Explore Your Medela Breast Pump Options Through Your Insurance with The Breast Pump Store
Here at The Breast Pump Store, we're passionate about helping you find the perfect breast pump for you and finding one that your insurance will help you cover. Shop our wide selection of premium breast pumps to find what you need most. Start your shopping experience right here. Don't have a prescription? That's okay! The Breast Pump Store is here to help growing families transition with ease, and our team will work with your medical provider and insurance carrier to provide a range of breast pumps to choose from. Your new breast pump will be shipped directly to your home.
Qualify Through Insurance
Have Questions?
You can contact us online anytime or fill out the form below, and a team member will reach out to you. As a new mother, you deserve all of the support you need to begin your journey, and The Breast Pump Store is here to help!