Get Wearable Electric Breast Pumps Through Your Insurance
Want to get Lansinoh breast pumps through Medicaid, Blue Cross Blue Shield, or another type of insurance? Many insurance companies cover the costs of electric breast pumps along with breastmilk collection accessories with a prescription from your doctor. No prescription? No worries. Simply visit The Breast Pump Store's
Qualify Through Insurance
page and we will contact you within one business day to help you get a breast pump through insurance that we will ship directly to your home. Is the Lansinoh Signature Pro breast pump the right choice for you? Read on to find out.
Qualify Through Insurance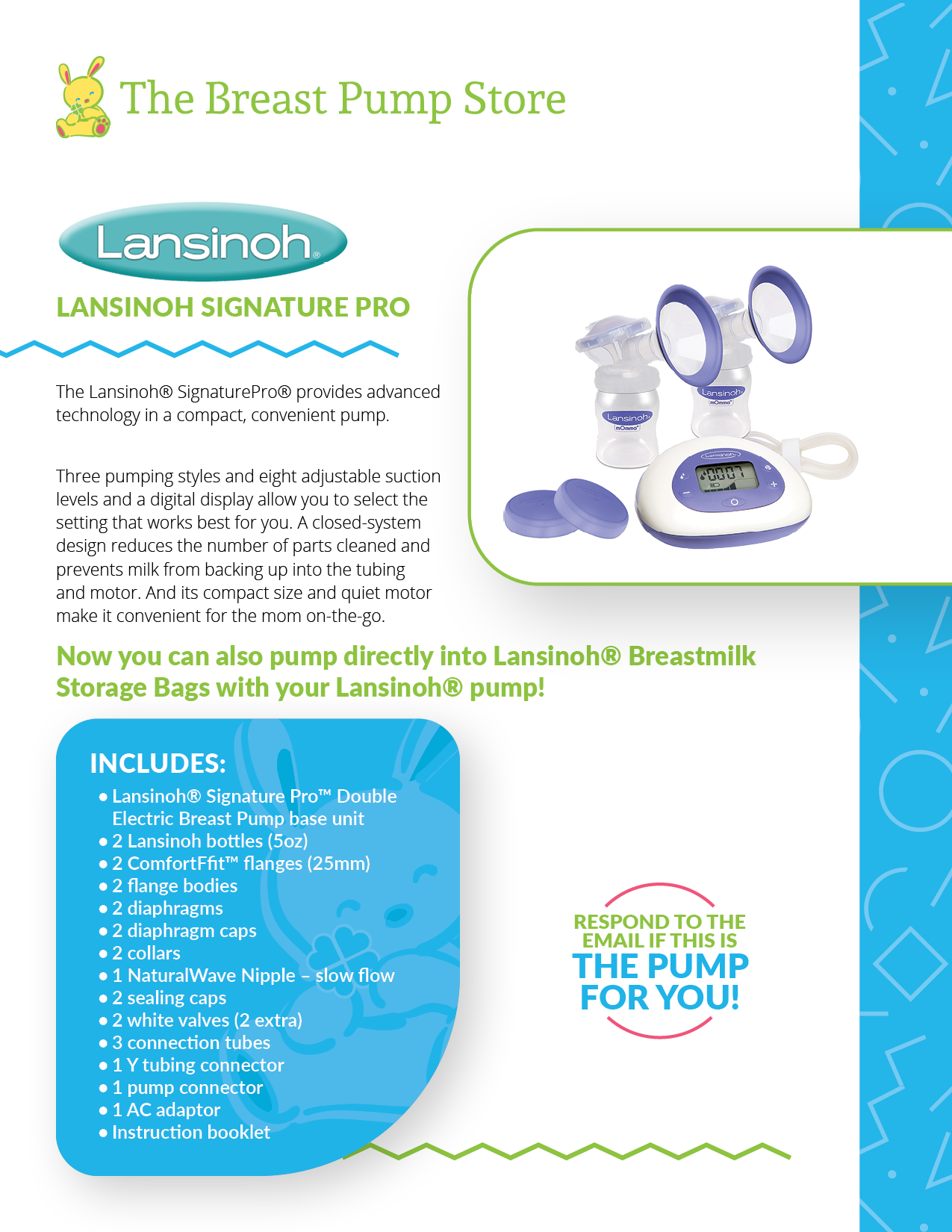 The Lansinoh Signature Pro & SmartPump Double Electric Breast Pump
The Lansinoh Signature Pro & SmartPump Double Electric Breast Pump
What Do They Include?
- Lansinoh Breast Pump
- Lansinoh Breastmilk Storage Bags
- Lansinoh Breast Pads
- ComfortFit™ Flanges And more
The Lansinoh SmartPump Double Electric Breast Pump
, along with the other Lansinoh breast pump models, are well known for being affordable, non-hospital grade, very comfortable breast pumps. The ComfortFit flanges have a soft, flexible ring that doesn't compromise comfort, and, while the suction isn't technically hospital-grade, these breast pumps are likely to have more than enough power to efficiently produce however much milk you desire. The Lansinoh Signature Pro Double Electric Breast Pump is easy-to-use, portable, consistent, and convenient. It is easy to assemble and disassemble for cleaning, and even has a built-in timer. Want to learn more or order the Lansinoh Signature Pro through insurance or without insurance? Shop our Lansinoh breast pumps today!
Order The Lansinoh Signature Pro
Why Shop The Breast Pump Store Instead of Shopping for Breast Pumps on Amazon?
The Breast Pump Store is a fourth-generation, family-owned medical supply store that has long provided customers with more than just breast pumps at great prices. Our Northern Illinois-based medical supply company also provides:
- One-On-One Breast Pump & Breastfeeding Consultations
- Ongoing Support & Education
- Insurance Qualification Assistance
- Free Shipping
- Complete Customer Satisfaction
While the ease of shopping for breast pumps on Amazon.com may be appealing, our breast pump company can help get you the breast pumps you are looking for through insurance, as well as provide more proactive customer support. For example, we will help understand your options and choose the best breast pumps covered by your insurance. We provide direct, personal support to help you find the breast pump solution you need.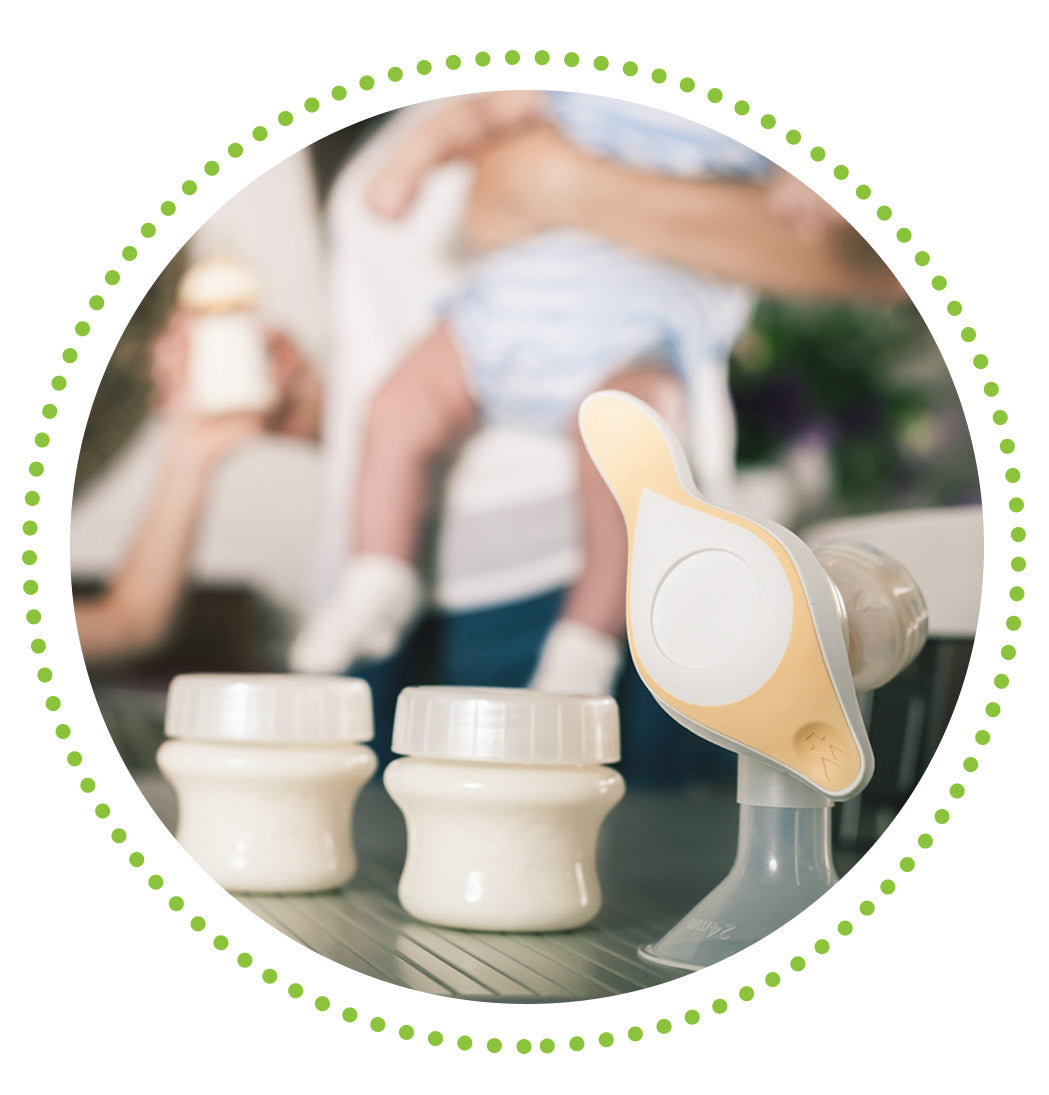 Everything You Need to Know About the Lansinoh Signature Pro Breast Pump
When you are pumping breast milk, both during the day and at night, comfort is a top priority. As one of the top breastfeeding care products, Lansinoh especially differentiates itself in terms of comfort and convenience. The soft, flexible Lansinoh breast pump flanges snuggly hug your curves, providing ideal suction and fit. Because every mom is unique, Lansinoh provides 3 different pumping styles and 8 suction levels to customize your pumping sessions to suit efficiency, comfort, and your baby's particular feeding patterns.

It is recommended to use Lansinoh smart pumps with Lansinoh breastmilk feeding and storage bottles, as they are designed to work optimally together.

Want help narrowing down your choices to ensure you get the breast pump that suits your needs and asuages any concerns you may have about specific breast pump makes and models or getting your breast pump covered by insurance? Contact The Breast Pump Store today!
LEARN MORE
How the Lansinoh Smart Pump Performs
The Lansinoh Double Electric Breast Pump is a smart choice for busy moms. It is an easy-to-use breast pump suitable for all environments and situations. While there may be flashier, more expensive models out there to choose from, at the end of the day, it's all about comfort and efficiency — which the Lansinoh Signature Pro definitely provides. When you are pumping multiple times a day, you'll likely be happy you chose Lansinoh. However, there are many other excellent smart breast pumps available for you.
If you need help narrowing down your options, The Breast Pump Store is here to provide you all the help you need. We help you
qualify through your insurance
to get the right breast pump for your needs. Want a free breast pump through Medicaid, Blue Cross Blue Shield, or another type of insurance? Contact us now to get qualified!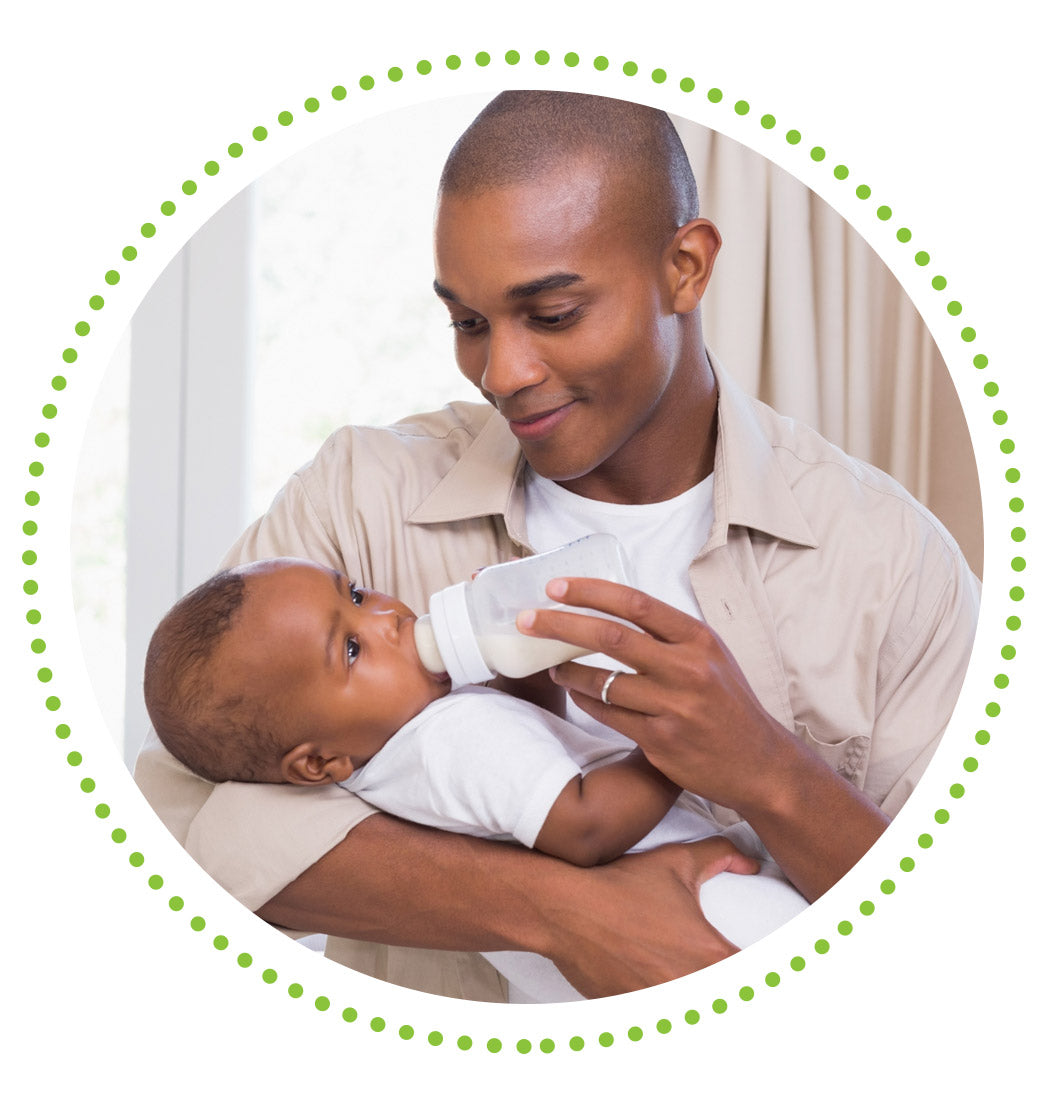 The Lansinoh Signature Pro Double Electric Breast Pump Includes:
- Lansinoh® Signature Pro™ Double Electric Breast Pump base unit
- 2 Lansinoh bottles (5oz)

- 2 ComfortFit flanges (25mm)
- 2 flange bodies
- 2 diaphragms
- 2 diaphragm caps
- 2 collars
- 1 NaturalWave Nipple – slow flow
- 2 sealing caps
- 2 white valves (2 extra)
3 connection tubes
- 1 Y tubing connector
- 1 pump connector
- 1 AC adaptor
- Instruction booklet

Qualify Through Insurance
Lansinoh Breastmilk Collectors Are Affordable and Reliable
Our team at The Breast Pump Store is passionate about helping you find the perfect breast pumps that are covered by your insurance. We strive to be the best company to order breast pumps through insurance in the U.S. That's why we provide a wide selection of premium breast pumps that allow you to benefit from the features you want to prioritize, without having to worry about any prohibitive costs. We offer the Lansinoh Signature Pro, as well as other breast pump brands, including Spectra, Elvie, Medela and others, so that you'll easily find the best breast pump for you that's available through your insurance. Shop our wide selection of breast pumps to find what you need! Want help? Feel free to reach out if you have any questions about any products or your insurance needs!