Did You Know?
Your insurance covers additional pumping supplies! Based on your benefits, our breast pump resupply program may be able to provide additional bottles or bags, in addition to other needed parts and accessories. The Breast Pump Store works with insurance providers to help our customers achieve the best fit for their parenting needs, including breast pump kits and supplies.
Qualify Through Insurance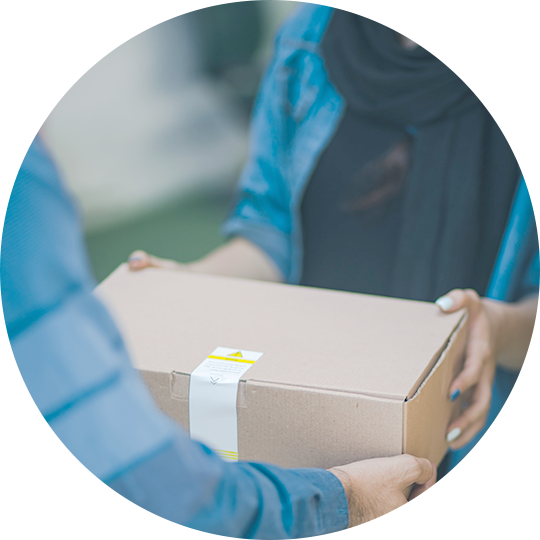 The Breast Pump Store Offers a Resupply Program
Our resupply program is fast, effective, and simple! Simply fill out the form at the bottom of this page, discuss your insurance plan and ongoing pump needs with one of our professionals, and receive your breast pump supplies delivered to your door on a regular basis.
Through our breast pump store in Illinois, you can achieve complete peace of mind knowing that your baby will have the vital nutrition they need to thrive. We are here to outfit you with a variety of breast pump reorders:
Parts

Need to replace your valves, flanges, tubing, bottles, or caps? We can discuss your replacement options to keep your daily life on track.

Supplies

Your insurance may cover milk storage bags up to a certain number of years. Our breast pump supply team can help you find the best fit for your needs.

Customer support

If you're not sure how to maximize your benefits when it comes to buying a breast pump or ordering supplies, our team is here to help!
Benefits of New Breast Pump Supplies
Enhance pump performance

Regular wear and tear can impact the performance of your pump, especially after months of daily use. New supplies can help to improve the comfort and efficiency of your breast pump

Maximize sanitation

Despite comprehensive cleaning measures, your breast pump may be affected by unwanted microbes. New breast pump supplies through our program eliminates the sanitation concerns associated with long-term product use

Replace broken or missing components

Parenthood can be hectic! Ordering through our breast pump supply program delivers complete peace of mind for all of you and your child's needs.

We Work With Your Insurance
Don't stress about navigating your coverage benefits, as our breast pump store has been in the business of helping customers across northern Illinois since 1946. Over the years, we've developed positive relationships with a range of national and local insurance providers, and we're happy to navigate this process on our customers' behalf.
Find Your Eligible Pump Supplies Today!
Do you wish to view your available pump supplies for reorder through your insurance? You can contact us online for immediate assistance or fill out our breast pump insurance form below. Our team will process your information and reach out to you with a complete profile featuring your benefits and coverage for our breast supply reorder program.